Running is a lifestyle
I'm lucky enough to have made running a healthy lifestyle. I ran my first marathon in Dunedin whilst I was a medical student in 2003. Since then I've averaged 5 marathons a year and have participated in my fair share of Ironman triathlons and ultramarathons. Running has become part of my family, friends, and medical career. I'm thankful for everything running has given me. It has been a privilege traveling around the world meeting other runners whilst experiencing different terrains and scenery. When I became a specialist Sport & Exercise Physician, I realised that I had to be a better exercise advocate. "Exercise is medicine" is an increasingly popular phrase amongst medical exercise enthusiasts. It is arguably the best medicine for the prevention of chronic disease. However, this is often overlooked by people today. People as a whole have become more sedentary. They want to be comfortable (all of the time). I want to share with you that running can be a healthy lifestyle choice. That 'sweat' is the new currency of health.
The hardest part is getting to the start line
After each event I participate in, I'll write a short running blog. I hope along the way that I may inspire you to get to the start line. When you first start running, everyone is obsessed with the finish line. Which is fine initially. The finish line is a fantastic achievement and gives a great feeling. However, if you want to make running a lifestyle, you must above everything make getting to the start line a top priority. In the busy world we live in, you'll soon realise that getting to the start line is the hardest thing!
Before my first blog, I'll share one of my running secrets with you. There is something even more powerful than the finish line. Even more satisfying than getting to the start line. You must self prescribe this medicine. This is the magical feeling at some point during the race, when "I can" becomes "I will". It is very powerful. It makes you a better person.
2020 Running Schedule
The highlight this year is the legendary Leadville Trail 100 mile run in the USA. Dubbed the "Race Across The Sky", the Leadville 100 is set in the extreme Colorado Rockies with elevations between 2800m to 3800m. Every event prior is a building block towards this main effort.  I look forward to sharing my running experiences with you.
07 March – IRONMAN New Zealand
18 April – Mt Oxford Mountain Marathon *cancelled*
16 May – Ultra Trail Australia 100km *cancelled*
31 May – Christchurch Marathon *cancelled*
18 July – WUU-2K Marathon *cancelled*
22-23 Aug – Leadville Trail 100 mile run *cancelled*
20 September – 4 Paws Marathon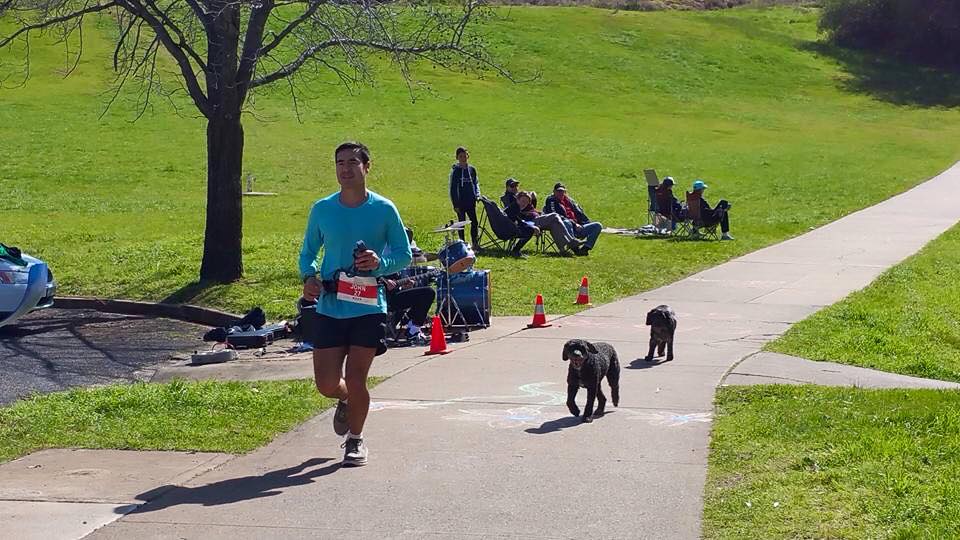 38 km into the Dubbo Stampede Marathon with my 2 running dogs Summer & Walter.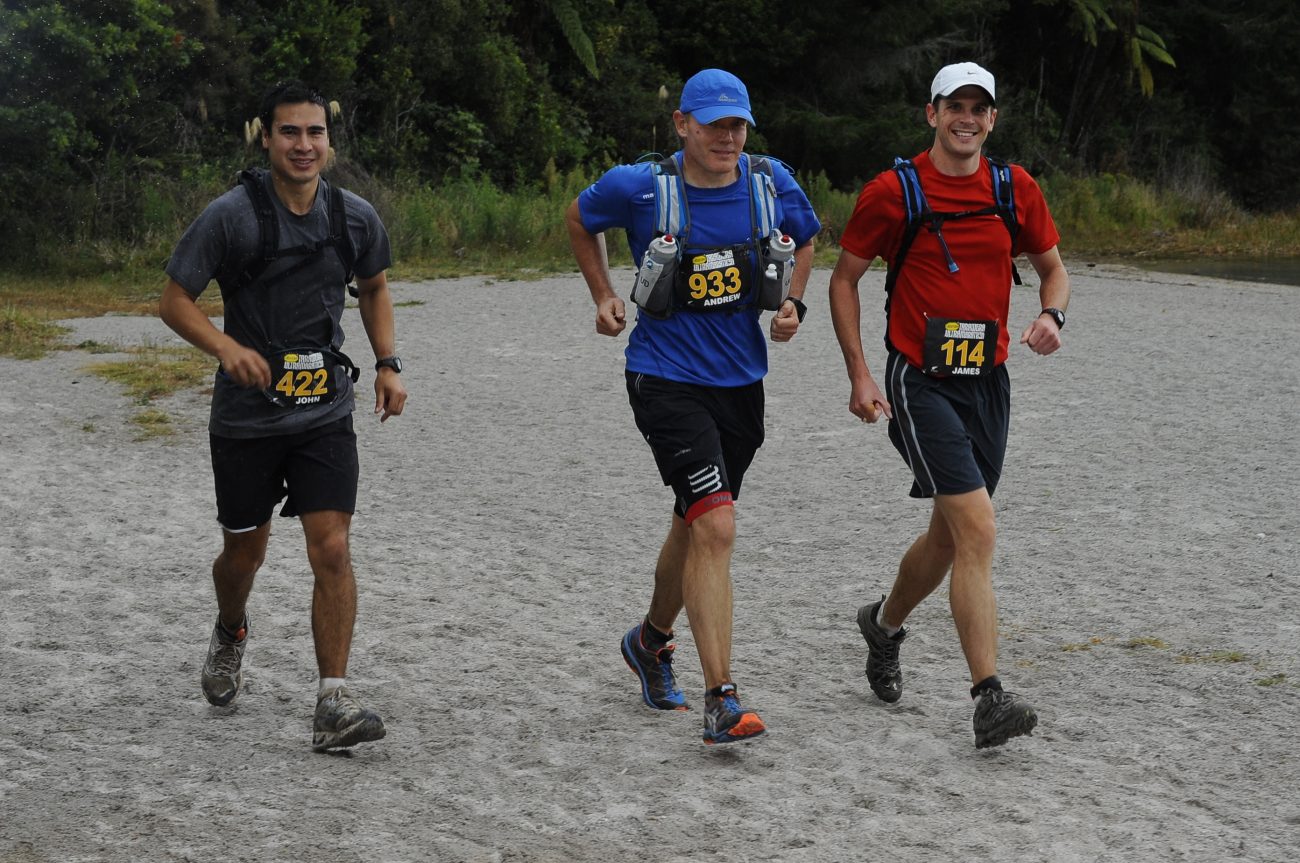 I've run a few kilometres with these boys, Dr Andrew Stanley (centre) & Flight Lieutenant Jim Sheehan (right).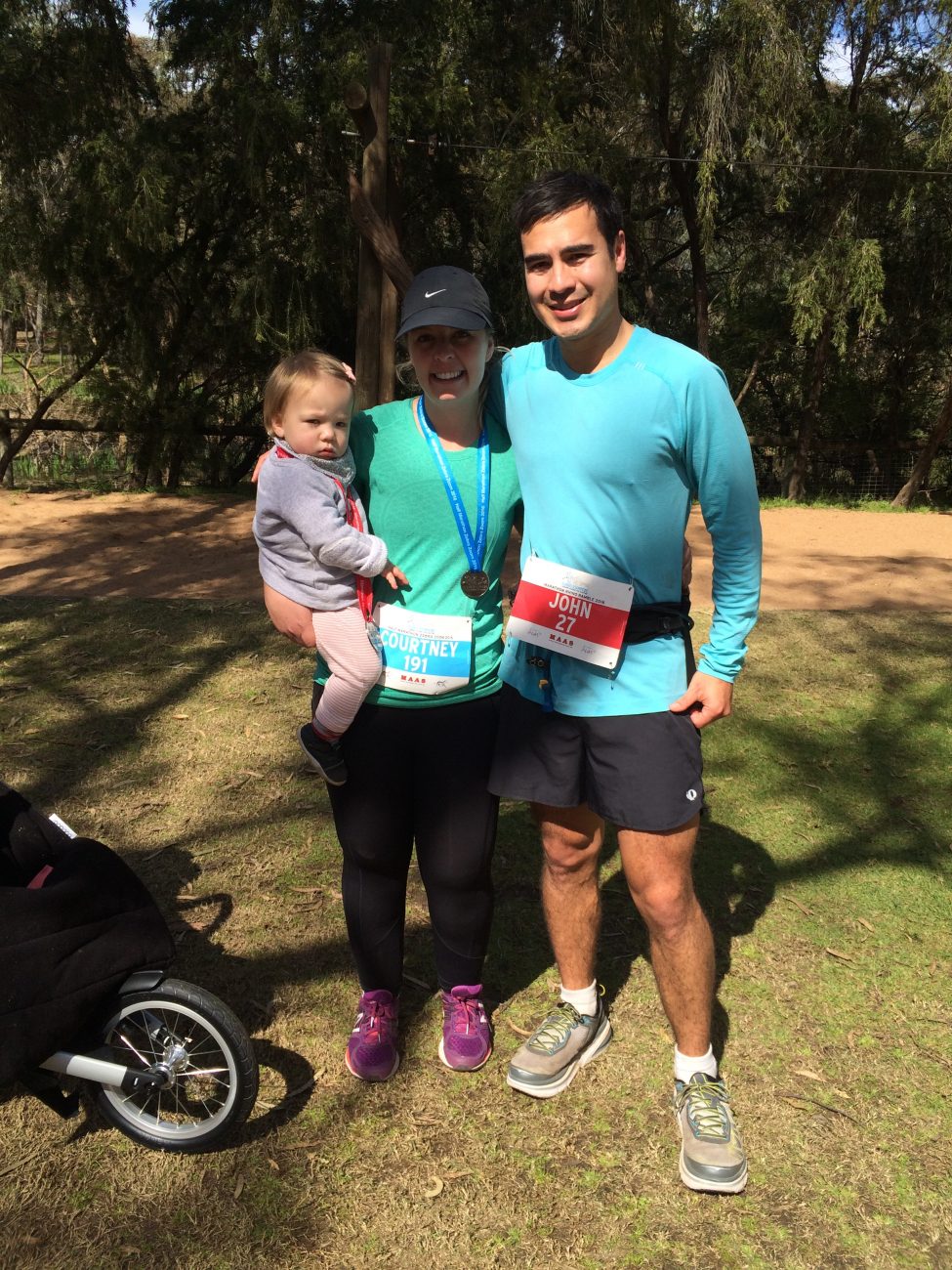 Millie's first half marathon at 14 months of age (pushed in her Bugaboo Runner by my wife Courtney).