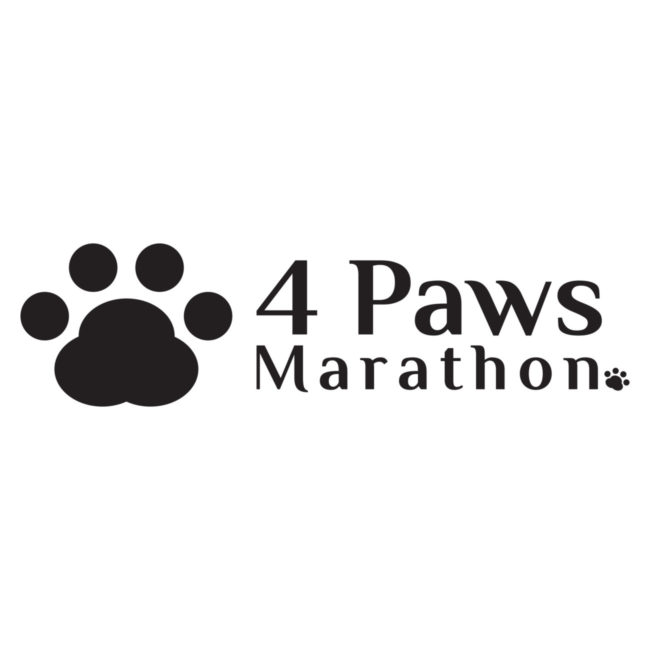 4 Paws Marathon 2019:
Marathon # 87
Date:
September 22, 2019
The 4 Paws Marathon was a special event for me. After more than a year of planning and negotiating, all of a sudden, the start line was upon me. The only difference being I had created this start line and it brought associated responsibilities. The genesis of the 4 Paws Marathon not surprisingly came one day while I was running with my two dogs, Summer and Walter. I was joined that day by Dr Tony Page (All Blacks doctor) and his Vizsla, Ruby. I was probably bemoaning the fact that I couldn't run an event with my dogs. Having run with Summer and Walter for most of my running life, I'd always felt a bit sorry for them in that they did all the training but never experienced the joy of an event. Dr Tony Page being an ideas man, suggested that we should just create our own dog run. At the time I thought this was outrageous. I was a busy doctor and father of two kids under five so sleep and uninterrupted toileting were my main priorities. Although I didn't know it then, the seed had been planted. A couple of months later, I was running in Bottle Lake Forest with Summer and Walter. The beautiful thing about running is that life changing ideas can come out of nowhere. For no particular rhyme or reason, I remembered something my late father had told me – "If it is to be, it is up to me". That was the spark I needed. Bottle Lake Forest was a renowned dog exercise area and potentially a perfect place to conduct a dog running event. I simply thought "Hey, I can do this!". For years I'd been looking for an event where I could participate with my dogs. For years I'd been getting the same reasons why I couldn't (the safety of others, private land, and farmer's livestock being a few). Straight after the run, I told my wife Courtney. She gave me the 'Oh no' look when she realized that I was being serious. I then shared my vision with Dr Page. The beauty of combining an 'ideas person' with a 'doer', is that ideas can materialise. Tony had initially envisioned a small local run but I had grander ideas. I knew that there were others just like me and I wanted to share my love of running with dogs with them. Even if it meant that this would be the first event of its kind in the world. I thought that everything is unprecedented until it happens for the first time. And I remembered another one of my father's life lessons "If you're going to do something, do it properly, or don't do it at all". And so, the 4 Paws Marathon was born.
When the start line arrived on Sunday morning, I was pretty exhausted. I had not slept for the last 24hours. My good friend, Squadron Leader, Jim Sheehan and my cousin, Shane McErlane had helped me set up the course the day prior. We had started at 9am Saturday but things had not gone to plan. The problem being, I was the only person who knew the layout of all the courses and I was being helped by two people who had never been to Bottle Lake Forest in their life. We also had about 200 signs to put up and much of the course could not be accessed by vehicle (i.e. we had to walk or bike most of the tracks). Eventually the light became darkness and we were marking the course with head torches on. We were also starting to run out of pink ribbon and arrow signs. Thankfully, Courtney (who had just completed pre-race registration and was already snowed under herself) managed to make up a few more pegs with pink ribbon and drop them off to us. Jim (another ideas man) purchased some black electric tape from the local service station and manufactured arrows from strips of tape. Things were looking good for a 9.30pm finish (just in time for the All Blacks versus South Africa game) when the unthinkable happened. Our car got stuck in a deep muddy track right in the middle of the half and full marathon course. After about an hour of pushing, creating platforms from branches, and calling AA and towing companies without any success, there remained one person left to call but no one wanted to call her – my wife Courtney. Jim, Shane, and I were all tired, cold, hungry, and out of ideas. I looked at my cousin Shane who was covered in mud from all the pushing. His shorts had somehow been ripped in the process exposing his genitals in the dwindling car headlights. That was the signal to abort. I asked Jim to call Courtney and he duly obliged. However, he caught me off guard when he handed me the phone just as she picked up. I explained our predicament and how we needed to be rescued. When she arrived just after 10.30pm, it would be fair to say she was very angry. The car ride back was deathly quiet. We had just made her unpack her vehicle which she had prepared for the following day. We had also stranded our car plus trailer which were crucial to transporting all the marquees, food, and drink containers the next morning. It was all a bit glum. Our transport plan for tomorrow had been compromised and we had just missed the All Blacks. Jim being the driver was feeling guilty. He suggested it would be better if he spent his efforts retrieving the car during daylight rather than running the full marathon with me in a few hours. We sheepishly went to bed. I lay in bed from midnight to 2am and my thoughts were racing. I still hadn't marked a good 6km of the half and full marathon course along New Brighton Beach. I realised a whole year of hard work had come down to this moment. I was exhausted but I was emotionally invested in this event so I knew I had to give one final push. I got out of bed in a sorry state and continued marking the rest of the course between 2am-4am. By the time I had returned, the rest of the house was waking up to our agreed 4.30am alarm. The mood was about as bright as it was outside. Despite this, everyone just got to work. I also had to somehow mentally prepare myself to run a marathon as the tail end charlie whilst acting as the 'race director'. I don't know how we did it, but somehow, we did. By 7.30am, we'd managed to put up the start/finish archway, gazebos, rubbish bins, and parking signs. I had quite a few well-meaning people in my face asking questions. St Johns had also arrived 15hrs after our scheduled volunteer brief to receive their brief. So, when I finally managed to get to the start line with Summer and Walter, I was exhausted but relieved. I've always said that getting to the start line is the hardest part.
Right from the beginning, I've said that the 4 Paws Marathon was all about 'passion not profit'. I love running with my dogs and I wanted to share this with others in an event environment. Summer, my Spanish Water Dog had turned 12 this year so I knew I was running out of time to experience an event with her. Walter, the Spoodle, was about to turn nine. This was the underlying drive for this event – my love of running with my dogs. However, being a Sport & Exercise doctor, I also wanted to promote the benefits of physical activity beyond my office. I've been an exercise advocate at an individual level for a long time now but I wanted to make a difference at a community level. Doctors are good at working within their offices but we need to be better at extending our reach beyond our medical clinics. Being sedentary kills more people in the USA than smoking, diabetes, and obesity combined. Yet a lot of people still don't know this. Being sedentary is the new silent killer. Therefore, the 4 Paws Marathon also provided an opportunity for me to promote 'exercise as medicine'. And who better to help us than our best ally in exercise – the humble dog. It's known that people with dogs generally do more exercise than people with cats. Research published in The Telegraph showed that the average dog owner gets more exercise than gym goers. In a world where recreational exercise is reducing, jobs are becoming more sedentary, and transport is increasingly automated, we need our dogs to help us exercise. There are people out there who think that dogs shouldn't be running marathons. These people who say it cannot be done, shouldn't be interrupting those who are actually doing it. Certainly, a dog's age and breed (e.g. working dog) plays a large part. But in my opinion, the single biggest determinant on whether a dog can run a marathon or not, is the owner. A dog is a portal and portrait of an owner's exercise levels. An owner who is active is likely to have an active dog. An owner who sits on the coach all day, is unlikely to ever run a marathon so the dog is 'protected' by default. This event was never about creating the first official dog marathon in the world. It was never about getting people to run 42km, 21km, 10km, or 5km. It was simply a medium to get people out of their homes and exercising in a safe and enjoyable event environment with their best friend. Their best friend who also happens to be our best ally in keeping active. Why an event environment? Because people can do more than they normally could in an event environment. Otherwise, we'd all be running marathons every day!
The course is a beautiful mix of soft forest trails and beach for those who chose to participate in the half and full marathon. But rather than talk about the course (you're better off doing it), I'd like to give thanks to those who have supported the inaugural event. Thanks to my wife, family, friends, vets, animal management / medical staff, volunteers, and sponsors who have helped make the 4 Paws Marathon possible. To the 180 participants and their 140 dogs, many thanks for all your kind words and messages of encouragement. There was a point leading up to the start where I thought that I'd never do this again. But all the happy faces (dogs and human) have made it all worthwhile. Although I spend most of my time trying to make people better, arguably making people happy is more rewarding. Finally, to Summer and Walter. You have no idea how much you've taught me about running joyfully, freely, and in the moment. You probably don't even care that you've participated in an event. But I care. And this memory will be cherished for a long time. You've always been my best training partners and now I'm very proud to officially call you 'marathon dogs'. Running is medicine. Join me at my next blog, the Crater Rim Ultra 52km at the beginning of October. Another favourite of mine!
Helpful tip
The best therapist has fur and four legs