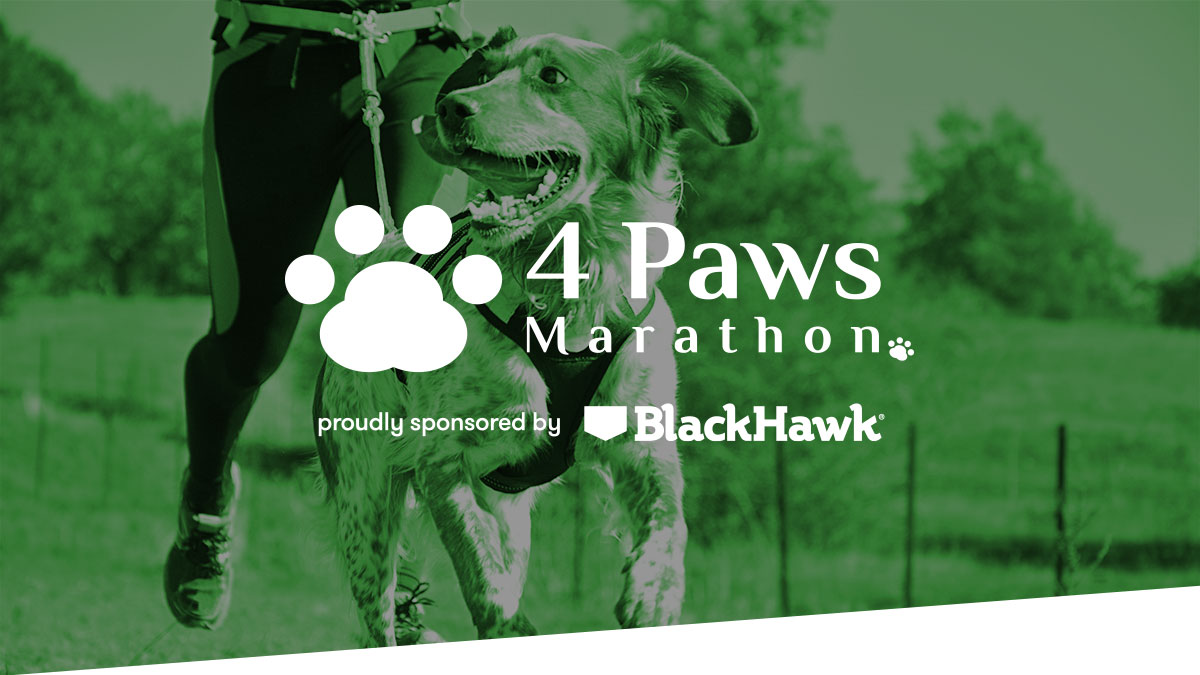 4 Paws Marathon 2020:
Marathon # 88
Date:
September 20, 2020
Wow! A lot has happened since my last blog in March following the NZ Ironman. My last marathon was the 4 Paws Marathon in 2019 and I would've never thought that my next marathon would be the 2020 4 Paws Marathon. When COVID-19 entered the scene, the event industry and my running calendar was thrown into disarray. Event after event was either postponed or cancelled. Entries for the 4 Paws Marathon had opened on the 1st of March. I was left wondering whether the 2020 edition should also be cancelled. The easier path would have been to refund all participants and cancel the event. I hadn't purchased race bibs, medals, insurances, or paid for any services yet. An early cancellation call would've saved my family a lot of stress. However, I've never been one to take the easy path all the time. We always have a choice. The first choice we all have to make is 'do I start?' For me, starting an event is always the hardest part of any race. During the 4 Paws Marathon, you'll notice that I've provided you with many choices. Every important race junction in our course mirrors the cross roads of life. Do I turn right and do the 5km, or do I continue straight and do the 10km? Do I go straight and do the 15km, or do I turn right and continue with the 10km? Do I turn left towards the beach and do the half marathon, or do I turn right towards the forest and continue with the 15km? Do I turn left towards Spencer Park and do the full marathon, or do I turn right and continue with the half marathon? Life is full of hard and easy choices. The most important thing to do is to keep challenging yourself. Being physically active for 30 minutes a day is the minimum standard. When you exercise for 60 minutes, the benefits of exercise also double. The benefits continue to increase with exercising for greater than 1 hour but eventually start to level off. As I've mentioned in my earlier blogs, too much comfort is lethal. Low fitness is our silent modern-day killer. You must push through your self-imposed comfort zones. If there is no challenge, then there can be no change. Being a doctor, I thought I was well equipped to handle the layers of complexity COVID-19 added to event management. But I still had to make a choice. My mind was saying cancel but my heart was saying another thing. No large-scale walking or running event will break even with a maximum of 100 participants. There are far too many fixed costs. However, the 4 Paws Marathon has always been about passion and not profit. And if you make finances the bottom line in all your decisions, you will limit opportunity. Be it level 1 or level 2, if I had the opportunity to safely run this event, then I was determined to do so. In life, I've regretted going down easy paths more often than I've regretted going down hard paths. We always have a choice.
The 4 Paws Marathon allows me to promote participation and 'exercise as medicine'. It's also my way of giving back and contributing in some small way to my community. Doctors are very good at practising medicine within their office walls. But we need to do better and challenge ourselves. How do we extend our influence beyond our walls and into our communities? The 4 Paws Marathon allows me to do this. We are living in an increasingly sedentary world. Our jobs are more sedentary. Our recreational activities are reducing. Our transport is increasingly becoming more automated. Several studies have shown that dogs are powerful motivators to get people moving. Forget the treadmill! Get a dog! Dog owners are generally more active and more likely to meet recommended exercise guidelines than people without dogs (or cat owners for instance). A study published in April 2019 in Scientific Reports (Westgarth et al) showed that dog owners spent close to 300 minutes each week walking their dogs which is about 200 more minutes of walking than people without dogs. In fact, this study showed that dog owners were about four times more likely than other people to meet today's physical activity guidelines. Unexpectantly, dog owners also spent slightly more time than non-dog owners jogging, cycling, or visiting the gym; showing that walking their dog had not affected their other recreational physical activities. Even better, the influence of dogs extended to children. Children whose families owned dogs were substantially more active than children in homes without dogs. Worldwide, 1 in 4 adults and 3 in 4 adolescents (aged 11-17 years of age) do not currently meet recommended physical activity guidelines. Dogs continue to be our best ally in keeping active. The 4 Paws Marathon is one of the few events in the world where dogs are actually invited to exercise with their owners. In summary, owning a dog is really good for you and can lead to a healthier and longer life!
Although I was determined to make this event a positive experience for our competitors, COVID-19 was quite stressful. Lead times for ordering products were significantly prolonged, sponsors were losing staff and finances were tight, obtaining an event permit was more onerous, unscheduled COVID forestry works meant courses had to be rerouted, and our stream of volunteers dried up. The switch from level 1 to level 2 (with its maximum 100 participant limit), meant we had to impose a wait list and cancel our 2.4km Rascal's Run. The possibility of a sudden cancellation and COVID restrictions meant multiple back up plans had to be considered. Creating a virtual event offered a viable alternative and gave our entrants another option. Throughout this whole time, the focus was on controlling the controllables. So, when we were advised the week before the event that our finisher's medals would not arrive on time, I refused to dwell on it. Que Sera, Sera (whatever will be, will be). Stress aside, event day was magic! We couldn't have asked for better conditions. Participants abided by the COVID-19 alert level 2 rules, sponsors freely contributed, and my family, friends, and neighbours continued to smile despite all the challenges. My wife Courtney did an amazing job at the start/finish. I was the combined Race Director and marathon tail end Charlie again. In doing so, I was able to take down the 'hundreds of signs and pink ribbon' that my cousin Shane, and good friend, flight lieutenant Jim Sheehan had help me put up over 14 hours the day before. It was great to see so many people having fun with their dogs! Although I don't get to see the start/finish area in its pomp, I always enjoy looking at the pictures and hearing the stories of dogs getting their massages and eating their ice creams. My 13-year-old Spanish Water Dog, Summer completed the half marathon this year and Walter, my 10-year-old Spoodle, joined me in the marathon finishing together in 8 hours and 38 minutes. Mable, our 8-month-old Italian Water Dog, also did the last 5km with us and is a future runner waiting in the wings for sure. This event is not about how fast you can run or how long you can run for. You can only go as fast as your slowest dog. The 4 Paws Marathon is all about finishing together with your best friend! See you next year! Running is medicine. Join me at my next blog, the Crater Rim Ultra in mid October. A local favourite of mine.
Helpful tip
Forget the treadmill! Get a dog!