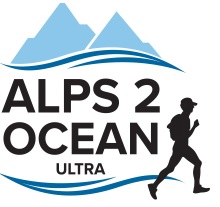 Alps 2 Ocean Ultra Run (316km/7days):
Multiday # 2
Date:
February 25, 2018
The Alps 2 Ocean Ultra was New Zealand's first ultra staged run. I'd been looking forward to this for a while. After long days in the medical office, this was an opportunity to experience a different type of office for the week – the Alps 2 Ocean trail. Runners would attempt to cover 316km over 7 days from the base of NZ's highest mountain, Aoraki / Mount Cook, to Oamaru located on the shores of the Pacific Ocean. The inaugural event attracted 130 runners from 15 countries. Invariably, races of this magnitude attract questions of why. Running an ultra marathon every day over a week is no easy feat. However, I wanted to explore and be immersed in this beautiful country. I love running and I love my country. At the same time, I wanted to test my own physical and mental limits. I had never run more than 300km before. I had never run ultra marathon distances over 5 consecutive days. Challenges of this nature foster huge personal growth. If exploring boundaries allows you to grow, then surely exploring boundaries is the reason for living? This week, I was keen to get busy living.
Small town NZ has its own special charm. This was evident from the moment we arrived in Oamaru. The pre race brief was held at the Oamaru Opera House with a special welcome from the mayor. The speech from the race director was straight from the heart. The event was born out of a desire to show case NZ and cater for all runners from the elite to the back of the pack runners (BOP). Cut off times were generous and there was a genuine desire for as many runners to finish as possible. Any profits raised from the event would also go back to the local community. You could really sense that this run was motivated by the heart and not the wallet. After race registration, we were then taken by steam train to the pre race dinner at a restaurant overlooking the ocean and resting penguins. For a small town, Oamaru had big charm. It would make for a welcome finish in 7 days and over 300km later.
The bus trip from Oamaru to the start line was along a scenic route through Kurow, Lake Tekapo and eventually Aoraki / Mount Cook. On arrival, we were given the opportunity to view NZ's largest glacier, the Tasman Glacier. Floating icebergs on the expanding glacial lake were a tangible reminder of its rapid retreat. We then settled into our camp site for the night with the Southern Alps and Mount Cook as our back drop. The summit's knife edged ridge pierced the clouds and glinted in the sun light. Under the setting sun, blue sky, and puffy white clouds, we enjoyed a traditional Kiwi BBQ. Surrounded by mountains freshly dusted with snow, the view was simply breath taking. Mesmerising and captivating. It felt surreal. You couldn't help but be in awe of the beauty around you.
On the morning of the Sabbath underneath Mount Cook, a religion of runners set off in the inaugural Alps 2 Ocean Ultra. East towards the sun. Seeking the ocean. The Alps 2 Ocean was an opportunity to show case NZ and the event delivered on its promise. Running next to and along mountains. Through pine forest and around rocky shores. Along and through rivers. Next to sparkling lakes of varying shades of blue. Going up hills, you would be enclosed by native bush. Lost to the world and lost in yourself. The long day (86.6km) is mainly up mountains and through farm lands with a detour to the Clay Cliffs (formed by the flow of ancient glaciers over a million years). Crossing more rivers either by foot or water raft. The terrain is diverse and amazing. The views from the top of mountains, humbling. A reminder that we truly live in a wonderful world. The event had its own NZ quirks. The run through an old woolshed was a flash back in time and provided international runners with a memento of what a hair dresser for hundreds of sheep smells like. The event also had its own unexpected adrenaline rushes. The helicopter ride (surrounded by mountains) to cross a river 6km into the race was a surprise. However, the jet boat ride along the Waitaki River was a personal highlight. Exhaustion was quickly replaced by pure adrenaline as we sped along the river. Smiles from ear to ear and joyful laughter filled that short river section. The Alps 2 Ocean Ultra Adventure Race – adventure guaranteed!
For a whole week, life was simple. Lubricate, run, eat, sleep. Lubricate, run, eat, sleep. This became the norm. In a shared tent with up to eight runners, any variation from the above order was fraught with danger. Those who failed to lubricate, risked being outcast! If staged running is about meeting people, then ultra runners are a different breed. Taking the road less travelled tends to change your perspective of life. You learn to sweat the run but not the small stuff. Ultra runners in general are nice people. Ordinary in ability but extraordinary in belief. Optimistic but realistic. Acceptive of the idea that hard work and persistence are the ingredients of success, but do not always guarantee success. Better people make better runners. Innuendo of ultra runners being masochist weirdos who gather together for mass orgies continue to be unverified (alternatively, I am never invited). During stage races, bonds with other runners can be formed quickly and tend to last longer. This would not usually happen in a normal work environment. As a group, you share each other's pain, doubts, suffering, failures, happiness, and joy. Running creates connections. Adversity over 300km and 7 days strengthens these connections. Seeing others endure, you cannot help but be inspired. Long distance running has become the ultimate modern day expression of freedom and courage. The longer you run, the brighter the human spirit shines.
Running along lakes, through valleys and vine yards, I am happy. The event continued to charm with unexpected salmon bites, ice cream treats, and wine & cheese tasting. By now, running is the new norm and I am in the flow. The scenery is constantly changing and the course takes another diversion to the Elephant Rocks (lime stone outcrops resembling elephants). Eventually, you run out of lakes to run along. Sheep and cattle are replaced by people. Buildings replace mountains. Gravel trail is substituted by concrete path. You sense the run is coming to a close. As I run through a neighbourhood of old Victorian buildings, I approach the finish line. I hear my applauding fellow athletes. I see the ocean. I see the finish line. Sun burnt, hungry, blistered, chaffed, sweaty, and of a strong and unpleasant smell, I cross the finish line. But I am happy. Really happy. Quietly satisfied and untroubled. Content and comfortable in my own skin. Just happy.
In life, no one really teaches you how to be happy. Happiness is not about having a flash car or house. It is not obtained by going to university and acquiring a medical degree. It is not about getting a good job and securing status and money. Happiness is about finding your passion! Running in the beauty of the outdoors is my passion. When I am running, I am happy. During Alps 2 Ocean, I was living my passion! Find your passion. Find your medicine. Thanks to the Alps 2 Ocean team for the great memories. Running is medicine. Join me at my next blog, Arrowsmith Marathon. Another favourite run of mine.
Race Summary
Day 1 – Stage 1 & 2 (53.85km) 07:11
Day 2 – Stage 3 (51.34km) 06:44
Day 3 & 4 – Stage 4 (86.6km) 14:00
Day 5 – Stage 5 (44.8km) 06:45
Day 6 – Stage 6 (53km) 06:30
Day 7 – Stage 7 (28.67km) 02:51
Running total 44hr:01min
Helpful tip
Good runners treat hotspots, not blisters.