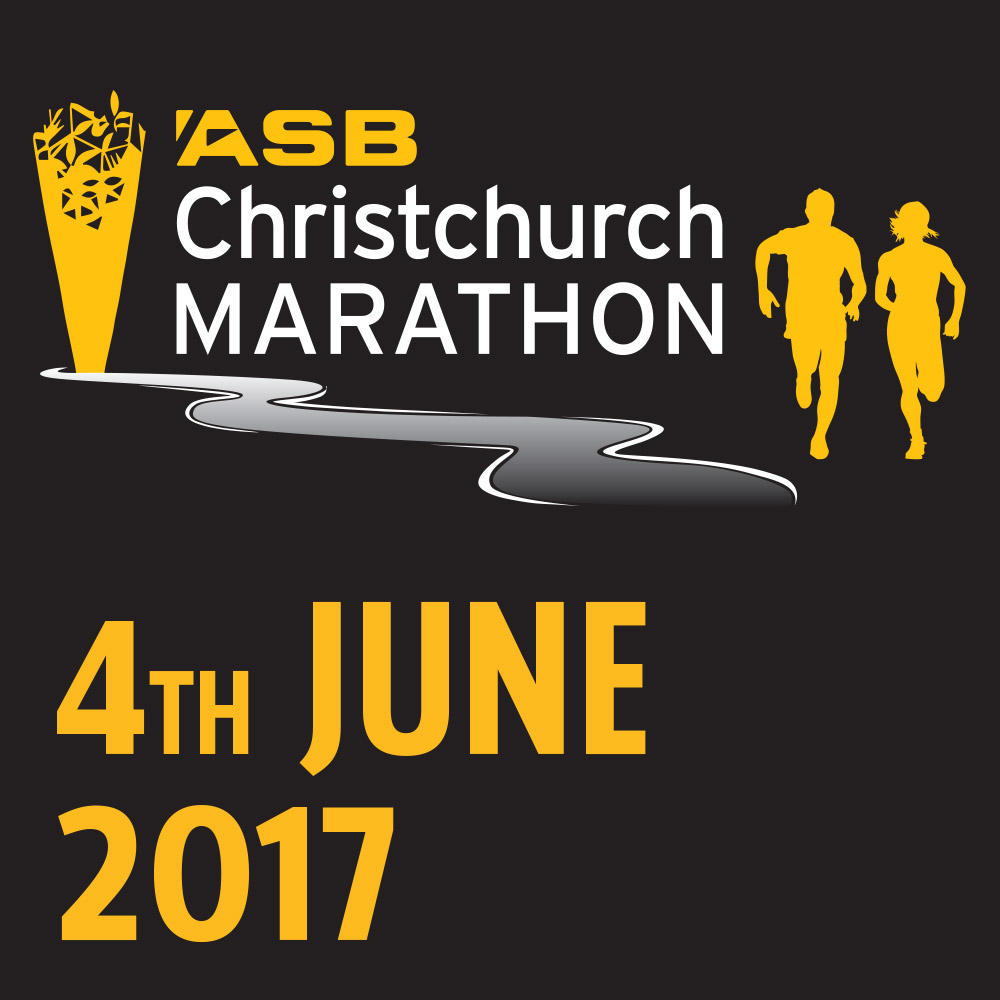 Christchurch Marathon 2017:
Marathon # 76
Date:
June 04, 2017
After two years in Sydney, it's great to be back running in Christchurch. When I think of the Christchurch marathon, I think of running through seasons. When I was a medical student, I used to do a lot of my marathon training runs along the Avon River. Come spring, daffodils would populate the river bank again and new ducklings would be welcomed tenants. Summer would bring joyful, long running days. Brushing aside unkempt weeping willows and foot strike on lush green grass. Autumn would be equally beautiful. Fiery red and orange leaves would blend with the sunset. Falling maple leaves would provide an entertaining game of catch on the move. And as the frosts became crisper, the southerlies cooler, and the days shorter, you knew winter was coming. And so to, the Christchurch marathon in June. And before long, I'd be at my favourite place again – the start line – the hardest part of the race.
This was my first run in the new Christchurch marathon course post the 2011, 6.3 magnitude Christchurch earthquake. The race started in the Cathedral Square and coursed through the CBD, Hagley Park, red zoned land, and along the Avon River. It was a strange feeling. I had never run a marathon through a CBD before that felt so empty and lonely. The damage was plain to see. Buildings remained cordoned. Roads were unsealed and pot holes greeted the unwary. Although I had run parts of this course many times previously, it was almost unrecognisable today. Houses had been replaced by empty sections. On road had been transformed to off road. The course had changed so much. The city I had known had changed so much. But in this moment, I too realised that I had changed so much. I was once a carefree medical student who ran. Now I was a husband, father, uncle, physician, and dedicated personal trainer to my two running dogs – Summer and Walter. Responsibilities change. Life circumstances change. Homes change. Jobs change. Relationships change. Friends change. In fact, the only thing that remained constant in my life was running. Running was the true constant. And for this I am grateful.
The run was cold. From 30km onwards it started to rain. They weren't  the most pleasurable conditions to finish in. Despite this, I managed to finish strongly in 4hr 3 mins. Although I was aiming to finish under 4 hours, I had never run a marathon two weeks after a 100km run before. I couldn't get too precious over 3 minutes. Naturally, one would think that running a marathon after a 100km run would be a walk in the park. Mentally, it does become a lot easier. But physically, the marathon will always challenge. There is never an easy marathon! It is this challenge that attracts me and draws me to it. After the UTA 100, today was simply about getting to the start line. I believe that the finish line tends to look after itself if you treat the start line with respect. And tomorrow, you look for a new start line. And before you know it, those daffodils have sprung again and you have run full circle! Running is medicine. Join me at my next blog, the Wuu-2k off road marathon in mid July.
Marathons don't get any easier, they just get less hard.
Dr Gareth Thomas, Orange, NSW, Australia.