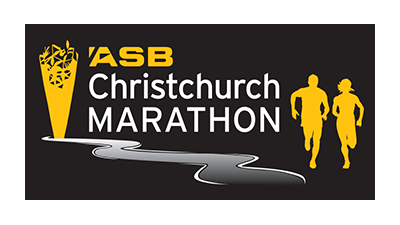 Christchurch Marathon 2019:
Marathon # 85
Date:
June 02, 2019
The weather forecast for the Christchurch Marathon wasn't overly inspiring. A cold southerly front with rain and a high of 9 degrees Celsius. Running on the 2nd of June seemed like a good idea three weeks ago. Today, I'm not so sure! It is 6.30am and I can hear the howling wind outside and the rain lashing against the window. I'm not inspired at all. It's been a tough week at work and I am hesitant to get out of bed. The bed is comfortable and I am toasty and warm. I'm a firm believer that getting to the start line in any event is the hardest thing. When it is dark, cold, and wet outside, it is even harder. You need a strong mind but you can also do yourself a favour by setting small goals. I can stay in bed for 364 mornings a year but not this morning. This morning belongs to the Christchurch Marathon. I turn over in bed and my feet hit the floor – the first start line. I then move past the second start line as I leave the bedroom. I am drawn towards the bathroom cabinet and my third start line. Within the cabinet lies runner's best friend – lubricant. It is cold and wet so I ensure I use plenty of it. Once lubricated, you're essentially committed and damned if you don't run! You're instantly ostracised by your non running family members and have no other option but to leave the house and head out the front door – the fourth start line. Before long, I am at the main marathon start line at the Town Hall just before 8am. A product of earlier small achievable start lines. Sheltering myself from the southerly wind amongst other runners, I can barely feel my face and fingers. But I am here. And here is exactly where I need to be.
Today also happens to be the Australasian College of Sport & Exercise Physicians (ACSEP) annual #DoctorDash campaign. The #DoctorDash is a new initiative from my college to help support good mental health in the medical profession. Medical professionals are not immune to depression, suicide, and substance abuse so the #DoctorDash encourages everyone to walk/run to support mental health. It is only fitting then that this blog is about the benefits of exercise with regards to mental health. The first important point is that exercise has been shown to prevent depression. Those who engage in regular physical activity have a lower risk of developing depression while those who do no physical activity have three times the risk of developing depression (Weyerer S. 1992). The second important point is that there is clear scientific support for using exercise in the treatment of depression. Exercise has been shown to be as effective as antidepressants in treating mild to moderate depression (Blumenthal JA et al. 1999). Better still, there is a clear dose-response relationship. The more you exercise, the better the response. The long term effects are also positive. If you keep exercising, you are more likely to remain in full remission with a reduced risk of relapse. So with reasonably good evidence that exercise is effective in preventing and treating depression, why is antidepressant prescribing going through the roof? What are we doing wrong? Is it quicker to write an antidepressant prescription rather than address life style risk factors? Is it easier to swallow a pill rather than exercise for 30-60 minutes at a moderate intensity for most days of the week? We need to prescribe more exercise than antidepressants! If regular exercise is the equivalent of taking an antidepressant, conversely, stopping exercise in those who regularly exercise can be viewed as a depressant (e.g. the retired professional athlete). My own personal experience is that running has been the best anti stress, anti-anxiety, and antidepressant medication I could ask for. I know that there is more to depression than just a lack of exercise. But in my opinion, I also believe that it's no coincidence that our increasing mental health numbers are occurring during our current epidemic of sedentary lifestyles / increased screen time.
It's nice to be starting again at the Town Hall. We head out along Kilmore St and do a few circuits around the city. The torrential rain from the night before has meant parts of the Avon River have overflown onto the roads. So today we are manoeuvring around rivers as well as puddles. Hagley Park is also wet and muddy underfoot but at least the old oak trees block the southerly wind. Fifteen kilometres into the run, I am getting quite cold. The rain comes and goes and wind gusts bite. All my peripheries are numb and I can no longer physically determine if I am a man or a woman. Running with cold muscles also makes maintaining a rhythmic stride challenging. Normally a marathon gets tough from about 30km. But today the adverse weather means that the 'trial by sweat' starts a lot earlier at 21km. Many non-runners only see the physical benefits of running a marathon. However, experienced runners are well refined on the mental benefits of running a marathon. Running a marathon arguably builds more mental resilience than physical resilience. You have to condition your mind to cope and resist stress. Although I know this running medicine is good for me, today this pill is served cold and tastes repulsive. Running through the 'red zone' along the Avon River, I switch to the calm, clear, and task focused 'blue head'. As the rain and wind continues to lash down, I work on building a resolve as cool as the surrounding elements. I flush out negative thinking and focus on positive thoughts. When things start to get tough from 35km onwards, I once again break it down into small achievable goals. Just around the corner, the next tree, the next kilometre marker. A willing body simply follows a positive mind. Eventually small achievable goals will lead you to the finish. Four hours and 8 mins later, my own mental trial has finished. In times of mental hardship, set small achievable start lines and goals. Exercise to condition your mind as much as your body. Running is medicine. Join me at my next blog, the Mt Difficulty Extreme Mountain 44km this weekend.
If regular exercise is the equivalent of taking an antidepressant, conversely, stopping exercise in those who regularly exercise can be viewed as a depressant.