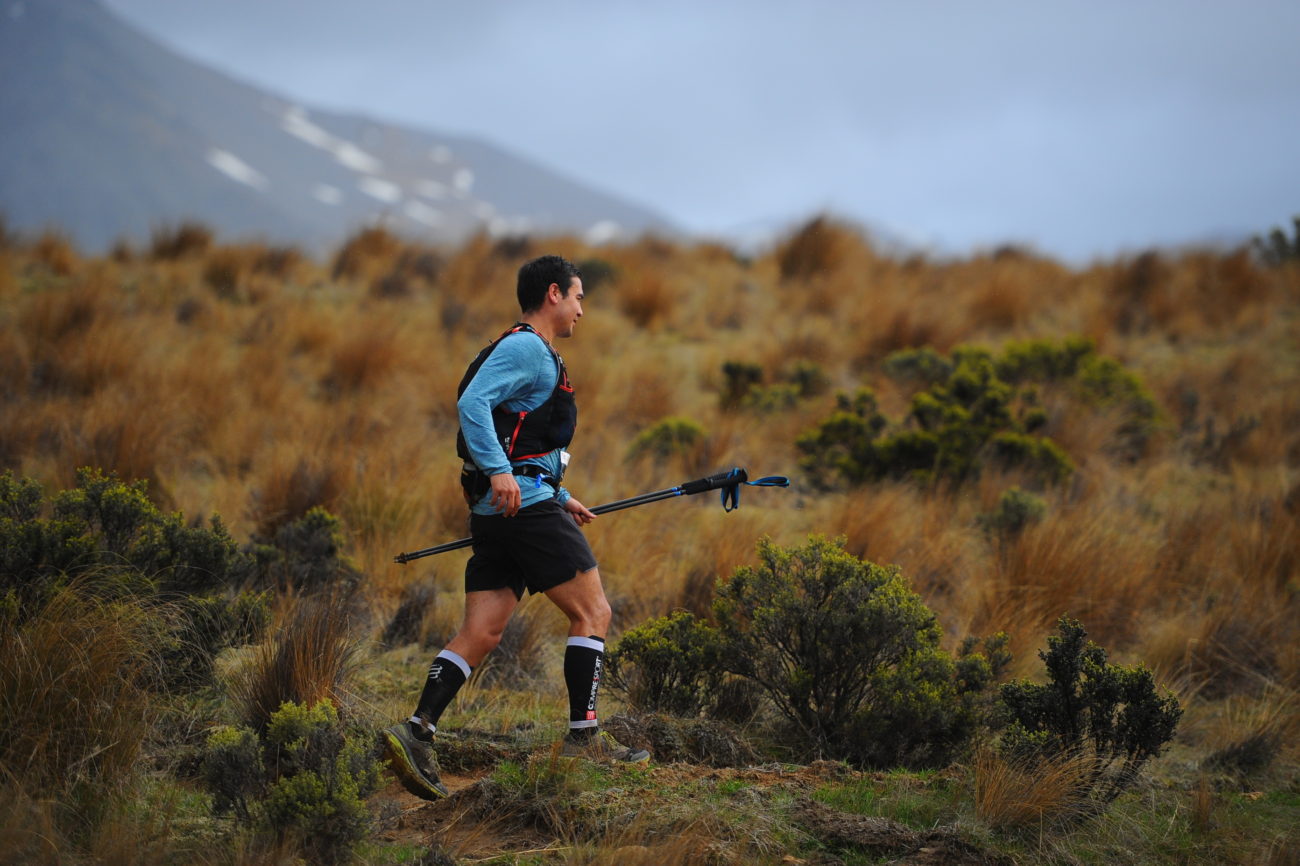 The Valley Ultra 57km 'The Whole Hog'
Date:
November 09, 2019
Having missed out on the Kepler Challenge this year, The Valley Ultra seemed to have all the core ingredients that I liked about the Kepler – a small town event, natural beauty, and running in an alpine environment. Despite being a short 90 minute drive from Christchurch, I had never ventured into the Castle Hill Basin and Craigieburn Forest Park region before. I'd heard many good things from local mountain bikers and rock climbers about this area, so naturally I was excited about exploring this beautiful part of New Zealand. The Castle Hill town itself was surrounded by mountain ranges without a shop in sight. This suited me nicely as I've always favoured mountains over malls. Due to the compact nature of the town, the start/finish area was only a two minute walk from our accommodation which is a luxury for any event. I milked as much sleep as possible and managed to get to the 6am start line with ten minutes to spare whilst still digesting my breakfast. The start/finish area was in a dainty field and I arrived to calm and stillness as the race briefing was taking place. Being at the back of the field, I didn't hear much of the brief but I did manage to hear the final words "enjoy the wind". We'd been advised earlier that the original 57km Whole Hog course (3000m of climbing) had been reduced to 54km (2500m of climbing) due to the wind forecast. Wow. A reduction of 500m over 3km. This year must be the easy version I thought… Before long, the morning stillness was broken and a rush of 100 runners headed into nature and towards the mountains.
Within minutes I was where I wanted and needed to be. Along pristine natural single trail and surrounded by beautiful dense beech forest. The undulations are gentle at first but progressively become harder. By the time I reach the switch backs, I am running by myself and in my element again. Shoulder to shoulder with mountain beech forest rather than masses of people. Climbing to the chorus of chirping morning birds and the sound of my own breath. Eventually I break through the tree line revealing vast tussock grasslands enclosed by rugged mountain peaks. The air is cool and smells fresh. The wind whistles. The rivers gush. This is pure outdoor exercise bliss! The benefits of exercise are well known. Exercise benefits multiple organ systems – cardiorespiratory, gastrointestinal, neuromuscular, endocrine, bone, and cognitive function and wellness to name a few. There is also good evidence that exercise prevents cancer (colon and breast cancer in particular) and enhances treatment when given alongside conventional cancer treatments. It improves mental health and reduces stress, anxiety, and depression. It builds bone and muscle strength and provides the stimulus for joints to remodel. Exercise is arguably the best medicine known to humankind. However, like any drug, you need to take enough of it to achieve any therapeutic effect. You need to do at least 30 minutes most days of the week to achieve any substantial benefit. For those already exercising, the benefits double if you accrue up to 60 minutes a day. There is no easy way to swallow this pill. There are no short cuts. Like most things in life, you have to get through the hard stuff in order to enjoy the good stuff. Exercise is hard but it's not rocket science. The maths is simple. Get out of your lounge, office, or car for at least 30 minutes most days of the week. Make an effort to exercise in our beautiful outdoors. And take heart in knowing this equation: Exercise in nature = The benefits of exercise².
Heavy in breath I climb up Cockanye Alley and towards Mt Cheeseman Ski Field. Past alpine scrub, along the scree, and towards the snow caps. The promised Canterbury wind rushes over the ridge line at gale force. I attempt to 'enjoy' the wind whilst shielding my face and trying to hold my feet. I push on and keep swallowing. Cold winds and fickle rain are just one of the known 'side effects' of exercising in nature. Eventually we head downwards and I am shoulder to shoulder with beech forest again. The ultra 'blur' begins to set in. The initial contrasting light greens of forest, lichen, and moss, becomes a haze of green. The rushing rivers, a collage of whites and browns. As the mountains and forests recede, the valleys open up to the yellows of tussock and sunlight. Heavy on my feet, I push through thick grass up the final grassy hill and rope climb. Squeezing through scrub and less ventured goat track in the process. This is a tough and rugged finish befitting of the natural terrain. Indulged by nature, well caressed by the course, and massaged by the wind, I cross the finish line 8 hours and 44 mins later. Double the usual medicine dose today. Exercise benefits squared. Running is medicine. Join me at my next blog some time in 2020 (probably Ironman NZ in March). Time to rest.
Helpful tip
Exercise in nature = The benefits of exercise²