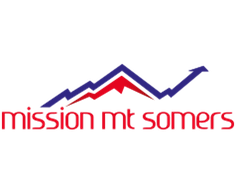 Mission Mt Somers Marathon 2017:
Marathon # 78
Date:
October 28, 2017
I've been looking forward to Mission Mt Somers Marathon all year. I'd never been to Mt Somers before so this was a new playground for me to explore. The run was only 90 mins drive from Christchurch along the inland scenic route. I set my alarm for 4.30am and arrived in the small town of Staveley (population approx. 100) by 6.30am. Nestled in the Mid Canterbury foot hills, Staveley had the distinct country charm. The welcome was warm and the volunteers were friendly as is usual for a locally organised community event. The pre-race briefing was held at the start line next to the Staveley Village Store. There were less than 100 participants at the start line which is usually a sign that the course will be hard (it is easier to stay in bed). The pre-race briefing was amusingly interrupted by an overweight local postman in his red delivery van. As we all parted to make way for him to get through, he was kindly advised via the loud speaker system that late entries for the marathon were still open. He politely declined and drove off down the road. The mailman always delivers. Meanwhile the marathoners headed off in the opposite direction, towards Mt Somers (1 687 metres). Some have to work on a weekend. Others are lucky enough to spend their weekend exercising and running a marathon. The marathon always delivers.
Exercise is medicine. Hippocrates of Greece (460-370 BC) was the first physician to provide a written exercise prescription for a patient with the 'disease of consumption'. The benefits of exercise apply to all body systems. It reduces your risk of obesity, diabetes, high blood pressure, coronary artery disease, cancer (particularly breast and colon), osteoporosis, dementia, and mental illness. It improves sleep, mood, mobility, function, independence, and life expectancy. Doctors prescribe lots of pills for chronic diseases when the reality is they should be prescribing more exercise. Exercise is a drug. Too little and it won't be therapeutic. Too much and you can overdose. Being sedentary is harmful. Sitting constantly for 2 hours has been likened to having one cigarette. You reach peak bone density in your early 20s and you start losing muscle mass (sarcopenia) from your late 20s. From 30 years of age, you're on a downward physiological slope. It's in your interest to maintain your bone and muscle strength. Walking is medicine. Running is medicine. There was a nice 'real world' study in Sydney that looked at the role of walking speed and mortality in more than a thousand men over 70 years of age. The researchers assessed participants' baseline walking speed and survival over the five year study period. A total of 266 deaths were observed. In those who died, the average walking speed was 3km/hr. No men with walking speeds over 5km/hr died. The authors concluded that they had estimated the speed at which the Grim Reaper walks. The Grim Reaper walks at about 3km/hr. He never walks faster than 5km/hr. In the race of life, outwit the Grim Reaper by walking faster.
As I ascended Mt Somers, up jagged cliffs, through beech forest, and along tussock, I was reminded that we live in such a beautiful country. New Zealand is truly amazing. I was moving through a spectacular subalpine environment. To my left, as far as the eye could see, were the lush green Canterbury plains. To my right, the crisp, snow-capped mountains. Runners were chatting and laughing with each other. I knew there and then that I was taking my daily antidepressant. Not from the pharmaceutical laboratory, but straight from Mother Nature. Away from technology, bills, traffic, and demands. Calm and stress free. Connected with nature and the land. Breath and movement. Every ascent and descent would be rewarded with more invigorating views. As the day got hotter, I splashed by face with chilled mountain water straight from the river. Cooled my head under a natural waterfall – nature's baptism. Mt Somers was one of the toughest marathons I have ever run. The course was extremely technical. However, the contrasting scenery and rugged beauty made it all worthwhile. Eight hours and 4 mins later, I had finished taking my medicine. Some parts of the course were less palatable than others but you knew it was good for you. At the finish, I headed towards the farm paddock where my car was parked. No sooner do I start thinking of my next race, the Great Southern Endurance Run (GSER) 100 mile. I've been mentally and physically preparing myself for this all year. I'm terrified of the course. I'm terrified of myself and the voice within. When things get tough, do you look for reasons to keep going or excuses to stop? I've never had a DNF (Did Not Finish). This will be a massive collision of wills. Running is medicine. Join me at my next blog, the GSER 112.5 miles (181km).
Helpful tip
The Grim Reaper walks at about 3km/hr but never walks faster than 5km/hr. In the race of life, outwit the Grim Reaper by walking faster.