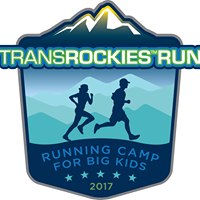 TransRockies Run6 (6 days/120 miles/20 000 feet gain):
Multiday # 1
Date:
August 15, 2017
Wow, what a truly epic adventure! The TransRockies was my first multiday run and was a much needed shot in the arm. I was half way through the year and longing for a holiday. Work was starting to wear me down and my compassion batteries were starting to dwindle (this is not a good thing if you are a doctor). I needed a holiday. Some people holiday to relax. Lying poolside on a beach chair with their feet up. Eating food platters to sustain their basal metabolic rate whilst sipping cool alcoholic beverages to maintain their dire hydration status. Invariably taking a selfie of their relaxed and sedentary state to share with the world. Others holiday to run. These are people who would happily exchange the pool side for the great outdoors. Eat according to hunger (rather than availability) and temporarily exchange the pint of beer for the cup of electrolyte. The TransRockies was promoted as a running camp for big kids. Over 6 days, big kids run 192 km (120 miles) for a total elevation gain of 6096 metres (20 000 feet) in the Colorado Rocky Mountains (note: Mount Everest alone is 8848 metres high). For those non runners who holiday to relax, this is incomprehensible. A sign of total madness and form of sick, self torture not seen since the barbarian hordes. But for the lifestyle runner, nothing could make more sense. An opportunity to escape modern day demands and madness. Clarity, freedom, and invigoration. A running holiday is the perfect way to recharge life's batteries.
I don't recall feeling a similar energy to what I encountered at the start line of the TransRockies. Over 300 runners from 18 countries lined up at the start at Buena Vista. Fizzing nervous energy in a stand of defiance against insurmountable challenge. Competitors rocked and grooved to the TransRockies theme song, AC/DC's Highway to Hell, before heading into the mountains. To be honest, the next 6 days were a bit of a blur. Pine trees, loose rocks, and boulders. Beavers, humming birds, and a sly fox. Continuous steep climbs, zig zagging up switch backs, and technical descents. Soft pine needles, running down an ice cold stream, and the smell of wild flowers. Sleeping in tents, a mobile shower truck, and banquets with friends. Life was simple. Run, eat, sleep, repeat. This was about living the moment. Celebrating aid stations. Appreciating the simple things in life. Being thankful for your body and sharing the experience with running friends. I can vividly remember two running moments – Day 2 climbing up Hope Pass (3821 metres) and Day 5 weaving in and out of trees on rolling terrain on top of Vail Mountain (3565 metres). It was like being in a trance like state. A mild headache, light headedness, slight shortness of breath, difficulty holding a conversation, and running out of step with the odd stumble. The medical side of me knew these were symptoms consistent with mild acute mountain sickness. But for the runner, the dreamer, this was what it felt like to dance with the Gods. To extend yourself. To go higher than you have ever been before. To court challenge whilst smiling back at your partner. And when you could no longer hold step, the Gods would let you go and the dance would end leaving you breathless and gasping for air. It was time to descend. I got high in the Colorado Rockies those days!
From a pure running perspective, the TransRockies was undeniably hard work. Multiday races are not for the weak and faint hearted. Environmental stressors are amplified over the course of a week. The altitude was physically challenging and a nocturnal pain in the backside in the form of interrupted sleep and frequent night time toilet visits. Small hot spots and niggles that are usually manageable in one day events, can turn into significant problems over the course of a few days. A well rehearsed pre race routine is important. Lubricant should be applied diligently and as if your life depended on it. Chaffing and blisters can be terminal. Good shoes, socks, and running clothes are paramount. I became quadrupedal and used trekking poles for the first time to offload my legs and found them very useful. As soon as the day's run had ended, no sooner had you to prepare for the next day. This entailed a good grasp of post race nutrition, foot care, and recovery. Many competitors took advantage of the air compression leg massagers and event masseurs on site. However, a friend of mine who favoured recovery massages allegedly had his balls touched by a male masseur. That kind of put me off massage. I used cold river dips, hot showers, and compression leggings instead to avoid stray hands. Sleeping in tents next to hundreds of competitors also had its challenges. Zips, snoring, squeaky air mattresses, and camp flatus did not promote a relaxing environment conducive to good recovery.
Race Summary
Stage 1: Buena Vista to Railroad Bridge, 33.5km, 760m climbing, max elevation 2845m, 4:51:45
Stage 2: Vicksburg to Twin Lakes, 21.4km, 975m climbing, max elevation 3821m, 3:38:35
Stage 3: Leadville to Nova Guides at Camp Hale, 39.4km, 823m climbing, max elevation 3326m, 5:17:09
Stage 4: Nova Guides at Camp Hale to Red Cliff, 23.3km, 854m climbing, max elevation 3561m, 3:29:58
Stage 5: Red Cliff to Vail, 38.8km, 1250m climbing, max elevation 3565m, 5:30:27
Stage 6: Vail to Beaver Creek, 36.0km, 1600m climbing, max elevation 3217m, 4:57:16
Total time 22:47:56
When I crossed the finish line at Beaver Creek with a cumulative time of 22 hours 47 mins, there was a greater sense of accomplishment than normal. This was a tough race! I was happy to finish but it was sad knowing the week was coming to an end. The TransRockies brought lots of laughter, joy, and new friends. This was more about enjoying the experience than just running per se. My first experience of multiday running had left me mesmerised and craving for more. Refreshed, recharged, and rejuvenated. Ready to tango again. The Colorado Rockies would not be my last dance. Running is medicine. Thanks to Vertex Altitude for the pre race altitude training! Join me at my next blog, the Crater Rim Ultra 50km, a local run in my own back yard in Christchurch.
Life begins at the end of your comfort zone.
Neale Donald Walsch